The Rodos Casino invites the Rodos Golf Club to Morocco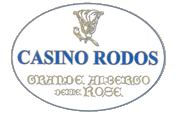 Two of our best players and board members, President and Captain, have been invited by our co-operational partner Casino Rodos to take part in one of the most prestige and exclusive invitational golf tournaments in Agadir, Morocco.

The two day event, which is going to be held on the 29th and 30th of April, will be played on the royal golf course of Agadir set in-between the Atlantic ocean and the Atlas Mountains. Competitive players throughout the world are invited to take part and the Rodos Golf Club is proud to have two of our members representing the Casino Rodos.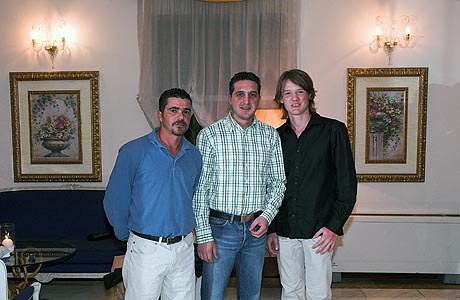 Casino Rodos Marketing & Public Relations Assistant Ioannis Zervos and Rodos Golf Club President together with our Captain have met in the casino to arrange further details on the upcoming major golf event in Morocco.


Sarlis Rolex

Get-Online
Today.com

ROUBETI
UOMO




Hotel Bungalow

τα κιούπια

ΜΠΕCCAC
Φουρνοc

ouzo fokiali

Cream club
SKALA
Monte Music Cafe



Roloi

D&K Mantikos

Ο Μημάκος





ΜΕΤΑΞΟΤΥΠΙΚH Ρ Ο Δ Ο Υ

By Walter
Σταθμος
Ουζερι

Romesa



ΟΔΟΝΤΙΑΤΡΟΣ
ΣΑΜΒΙΝΕ ΟΥΡΙΝ

AIRCLIMA
IΩΑΝ. Γ. ΜΑΚΡΗΣ

Platis international

Afandou Travel
Π. Θεοφανης

KOSTA'S
Ραπτις Kolymbia





GOLF VIEW
HOTEL

Βιβλιοχαρτοπωλειο
Βασιλειου

ΤΑΒΕΡΝΑ
ΒΑΣΙΛΕΙΟΥ